Banana bread has become one of the most popular baked goods to make. Banana bread sprung into popularity and featured heavily on baking blogs during lockdown. We get a lot of questions from people, wanting to know how to tell when banana bread is done. We'll help you answer that question, and we'll give you our favourite banana bread recipe to try it out for yourself.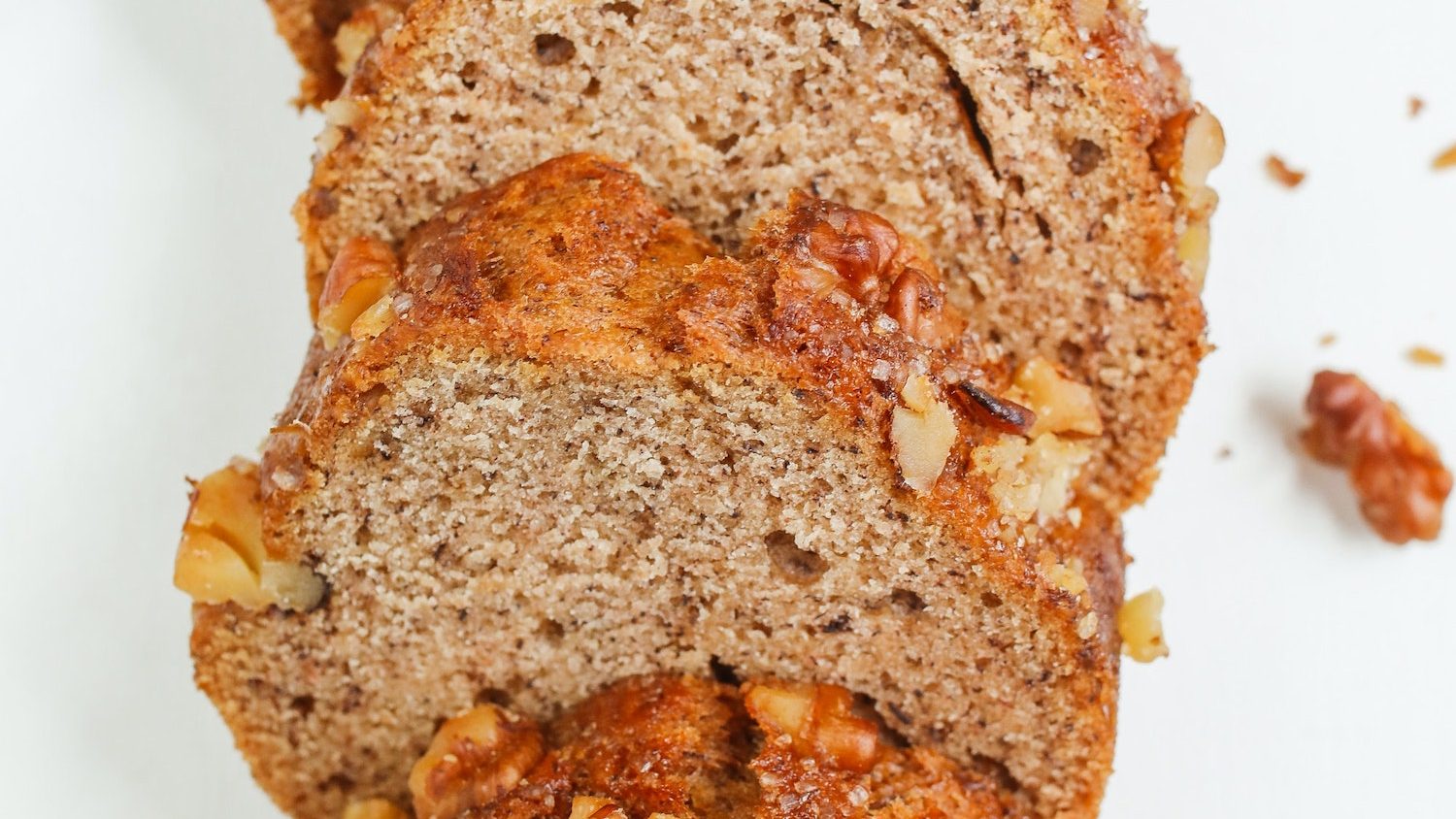 What is banana bread?
Banana bread is a type of bread made from mashed fully-ripe bananas. It is mixed with eggs, flour, sugar, butter and baking powder. Other ingredients can be added to banana bread, such as chocolate chips, raisins or nuts to further enhance the flavour. It's a very moist form of cake-like bread, but is firmer in texture than most other cakes. Using extra-ripe bananas when they are at the soft and mushy stage ensures the bread will be even more strongly and richly flavoured.
Is banana bread a bread or a cake?
Baked banana bread is known as a quick bread, but it is actually more like a cake in texture. Most modern banana breads do not contain yeast, so they are characterised as a quick bread. They are leavened with baking powder and do not rise prior to baking. They also have a lack of gluten so have a lack of structural integrity, and therefore have more of a crumbly texture.
Think of it this way, you would not want to use banana bread to form a sandwich as it would just fall apart. But you might want to spread some butter on a slice of banana bread. This is what makes banana bread a type of quick bread, compared to a cake. We would not recommend trying to spread butter on a piece of cake!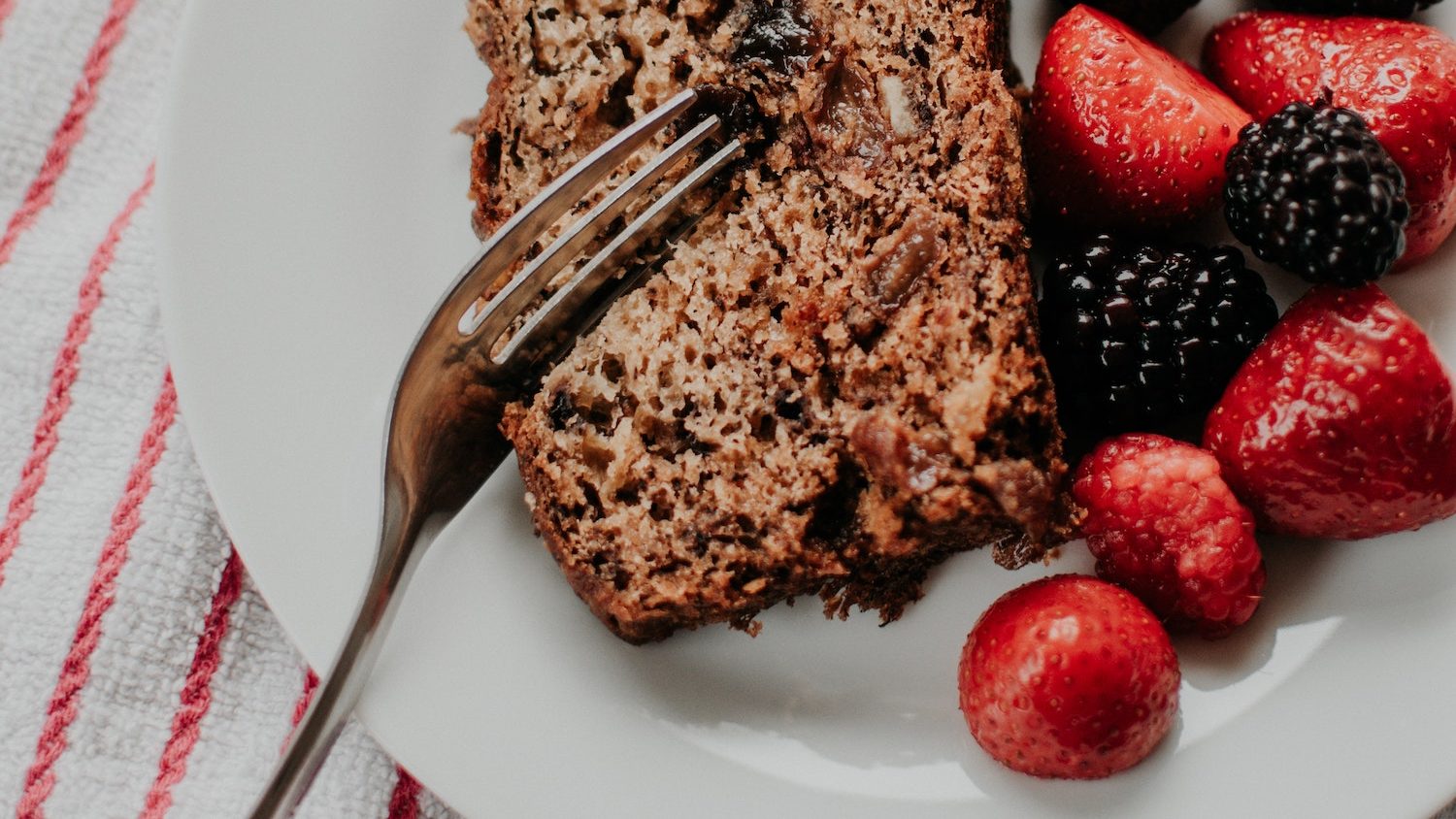 Where did banana bread originate from?
Bananas are the most eaten type of fruit in the United Kingdom. They are normally grown in much warmer climates such as Asia, Latin America and Africa. From the time taken for bananas to be adopted as commonplace in the west, it would have been a few decades until they were turned into banana bread.
There are a number of theories as to where banana bread originates from. Some historians believe that it was created by housewives in the Great Depression. Bananas were a costly food item. To prevent food waste, the overripe bananas were used in a bread instead of throwing them away. The riper the bananas were, the sweeter the taste of the banana bread. It ended up being a cost-effective and money saving invention.
The modern banana bread recipe began to be published in recipe books in the 1930s. This was around the same time baking powder was introduced into the baking world to function as a rising agent. With baking powder being more accessible, this contributed to the rise in a loaf of banana bread.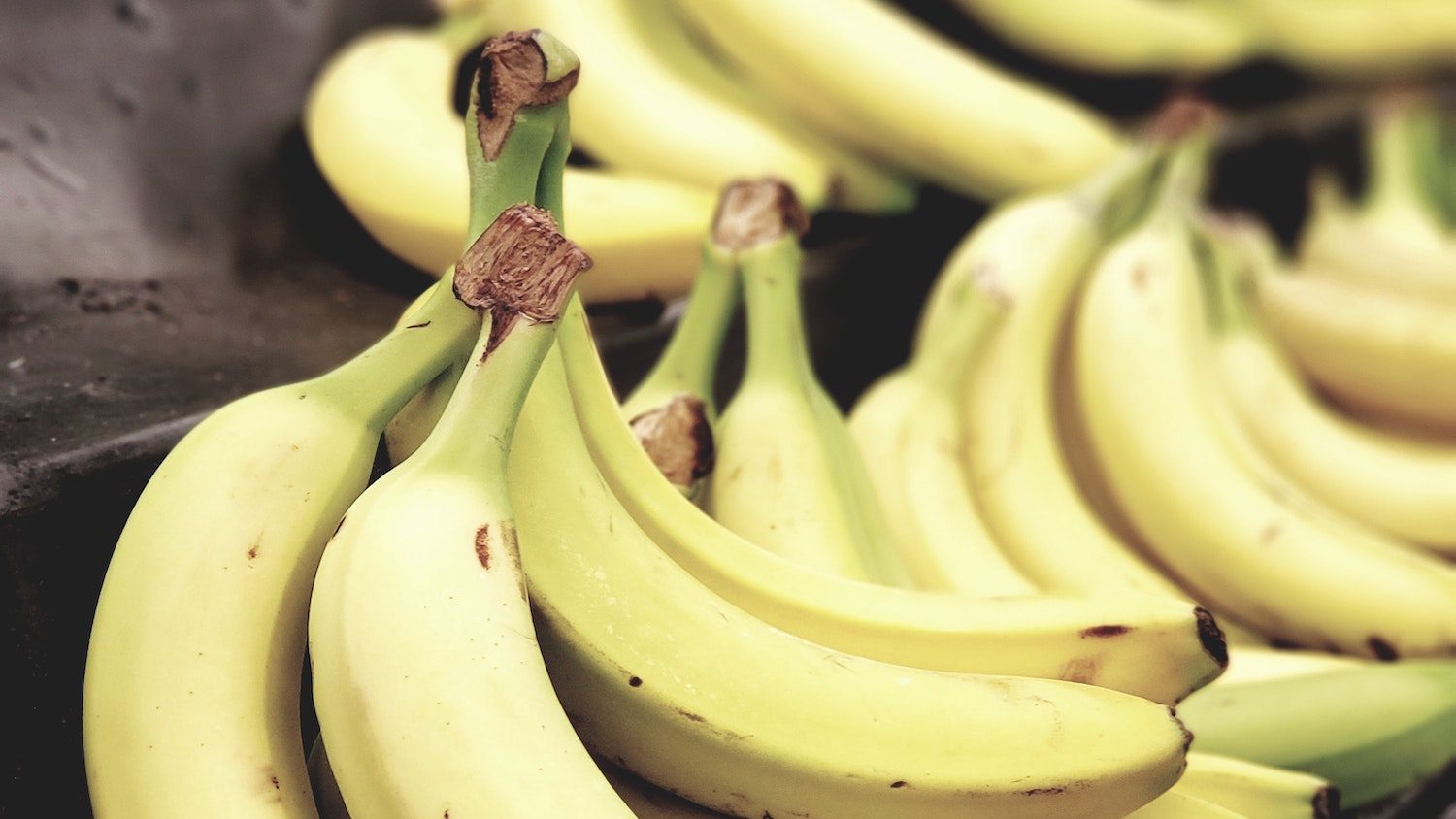 Why did banana bread become more popular during lockdown?
During the numerous Covid-19 lockdowns of 2020 and 2021, banana bread rose in popularity. The reason thought to be due to reducing the amount of food waste, and a way to save money by using ingredients already present in the kitchen. You couldn't scroll through social media without seeing a loaf of banana bread pop up on your feed.
Baking several loaves of banana bread ahead of time mean you can store the extra loaves in the freezer. Banana bread freezes really well in aluminum foil or a Tupperware container. You can leave it in the freezer for approximately three to four months.
Can I make banana bread in a loaf pan?
Banana bread is a quick and easy recipe which can be made in a loaf pan. Quick breads like banana bread can easily be made by mixing all the ingredients in one bowl, and turning out into a loaf pan. If the recipe calls for a loaf pan, we would recommend using one. Otherwise you don't want to risk the banana bread turning into a flat round cake-shaped batter.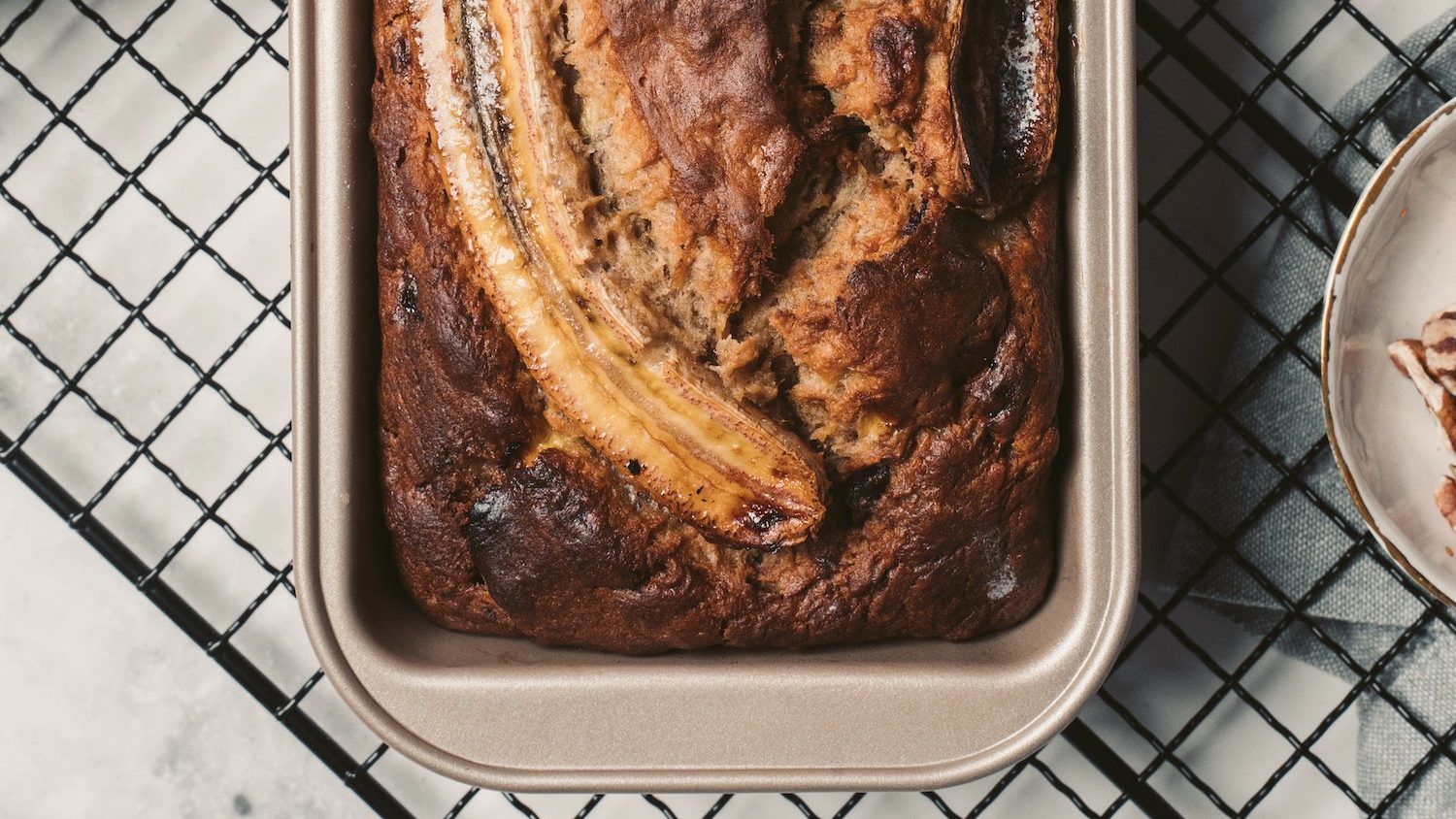 What happens if I only have over-ripe bananas?
If you only have over-ripe bananas, this is perfect. You don't want to use under-ripe bananas, as they will be hard to mash and they will be the wrong consistency. By ensuring the bananas are over-ripe then this helps to enrich the flavour of the banana bread. Mashed bananas will ensure the banana bread is richer in flavour. However, if you find you have too many over-ripe bananas then another option is for you to freeze them for another creation later on.
The health benefits of bananas:
As well as being tasty, bananas also offer numerous health benefits. If you want to include banana bread as a healthy snack in your diet, we recommend lowering the sugar content and this will increase the health benefits.
Bananas are most famous for the high potassium content. This helps the body to work properly by helping with the muscular and nervous systems. They assist with aiding digestion due to the fiber content, which helps to keep the digestive system healthy. They also have a relatively low number of calories per piece of fruit. Because of this, bananas can be a healthy alternative for a snack.
Can I switch out the banana for something else?
There are other forms of breads and cakes which contain fruit or vegetables. Carrot cake is one of the most loved traditional cakes in the UK. More recently, we have also heard about sweet potato and even courgette being used in baking. For our baked banana bread recipe below, we recommend using mushy bananas to get the tastiest loaf.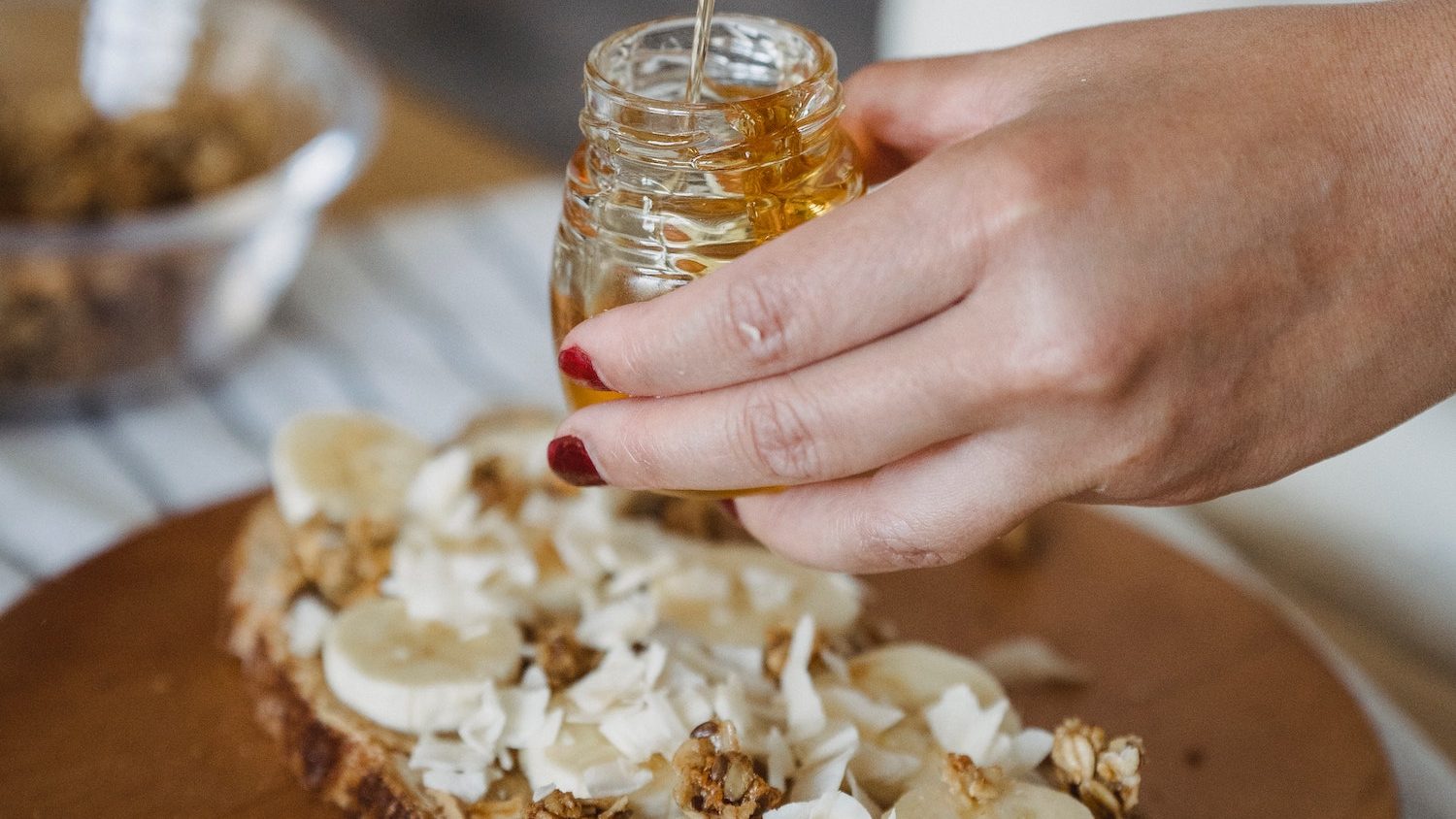 How can I tell if my banana bread is done?
The most simple way to tell if your banana bread is cooked is by using either a cake tester or a knife into the middle of the cake. If there is residue on the tester, then it's likely your loaf may need longer cooking time. We like to use the toothpick test. Insert the toothpick into the middle of the banana bread. If the toothpick comes out clean, then your banana bread is cooked. If you need longer cooking time, it's best to lower the temperature of the oven to ensure the bread doesn't dry out and become too hard on top. Check out our recipe below for our advice on the best banana bread.
The best banana bread recipe:
We've got a quick and easy method for you to ensure a perfectly baked and moist banana bread. This is a deliciously moist loaf, best served in thick slices. It does not need to be buttered because of how moist it is. Remember, the riper the banana the better.
Ingredients:
2 extra ripe bananas (mashed)
2 large eggs (free-range)
Method:
Preheat your oven temperature to 180 degrees C/350 degrees F. Line and grease your loaf tin. We recommend using a 2lb loaf pan, measuring 17cm x 9cm x 9cm.
It's always worth checking the internal temperature of your oven with an oven thermometer to make sure your oven temperature is correct prior to baking.
Measure all your ingredients together into a mixing bowl and beat well for approximately two minutes. This can either be done with a stand mixer or by hand.
Spoon the mixture into your prepared pan and level the surface with the back of a spoon.
Bake your banana bread loaf for around 60 minutes, until well risen and golden brown. You can complete the toothpick test, and if the toothpick comes out clean then the center of the bread is done. If the mixture springs back when you touch it with your finger tips, it is also done.
If your mix is still wet it may be undercooked. Put your pan back in the oven and lower the temperature to 205 degrees F for further cooking. The baking time may very dependent on the accuracy of your oven temperatures.
Once cooked, remove from the oven to cool on a cooling rack at room temperature. Loosen the pan with a knife a turn out onto the cooling rack to cool completely. Give the loaf time to cool, then serve in thick cut slices with a knife.
Variations of this can be made by adding a small amount of peanut butter to the recipe. Alternatively, you could also try adding chocolate chips to enhance even further. Enjoy making your banana bread!