If you're the parent of an allergy child, or you suffer from allergies yourself, it's often hard to find nut-free* cupcakes. A large amount of store bought cupcakes may have a disclaimer that the item may contain either peanuts or tree-nuts. The cupcakes may not have nuts listed in the ingredients, but they could be made in a factory which process and handles the allergen.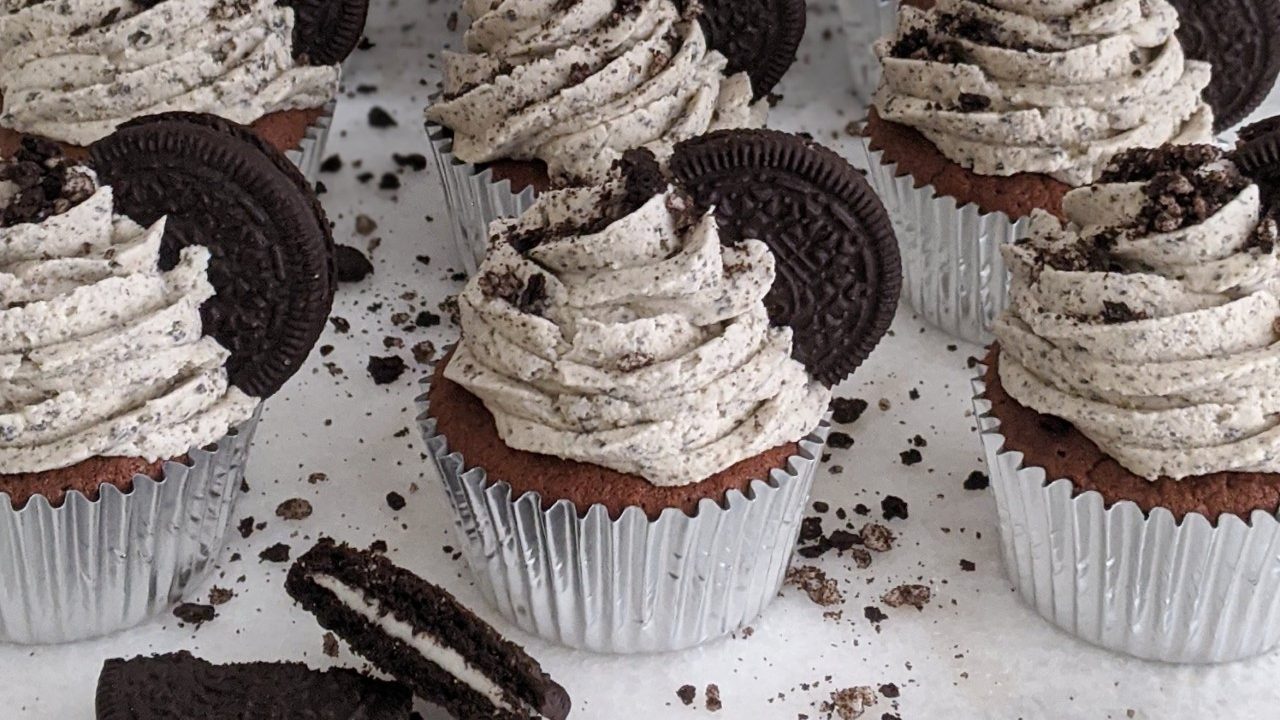 *For the purpose of this article, we may use the term "nut-free" and for that we mean both peanut and tree-nut. We are aware of the classification of peanuts being within the legume family, rather than the nut family.
How common are peanut and tree-nut allergies?
The total amount of adults with allergies in the US is estimated to be approximately 4% of teenagers and adults. Allergies to peanuts account for approximately less than 1% of adults within the US. Although there is no true figure for the exact amount of allergies, there is no doubt that allergies to peanuts and tree-nuts are on the rise.
A peanut is part of the legume family, grown for its edible seeds. They are in the same family as peas and lentils. The protein of a peanut is a similar structure to a tree-nut, which is why individuals may have crossover with multiple allergies to both. A peanut grows underground, whereas a tree-nut grows on trees. Approximately 40% of children with an allergy to tree-nuts also have an allergy to peanuts.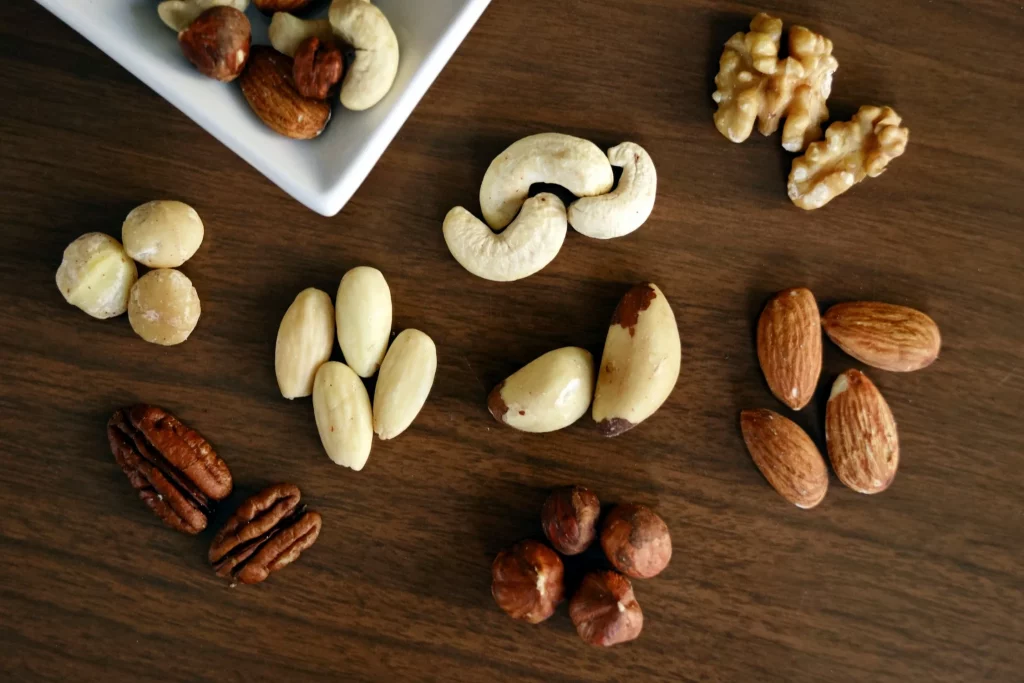 Nut-Free Cupcakes
There are a large amount of nut-free cupcakes available, and recipes to make them for yourself. Sometimes it takes a bit of extra searching, but the individual with the allergy will really appreciate the effort taken to find safe food. If you go to a bakery, unless it's specifically a nut-free bakery, then you may have difficulty finding a safe cupcake. Traditionally, a plain vanilla cupcake would be considered as nut-free. However, if it's been in an environment where other nuts are present, then there is a risk of cross contamination.
If you are searching for a nut-free chocolate cupcake, then you will need to make sure the chocolate inside the cupcake is nut-free. It's always worth asking the bakery or the store where you are purchasing the cupcakes to double-check.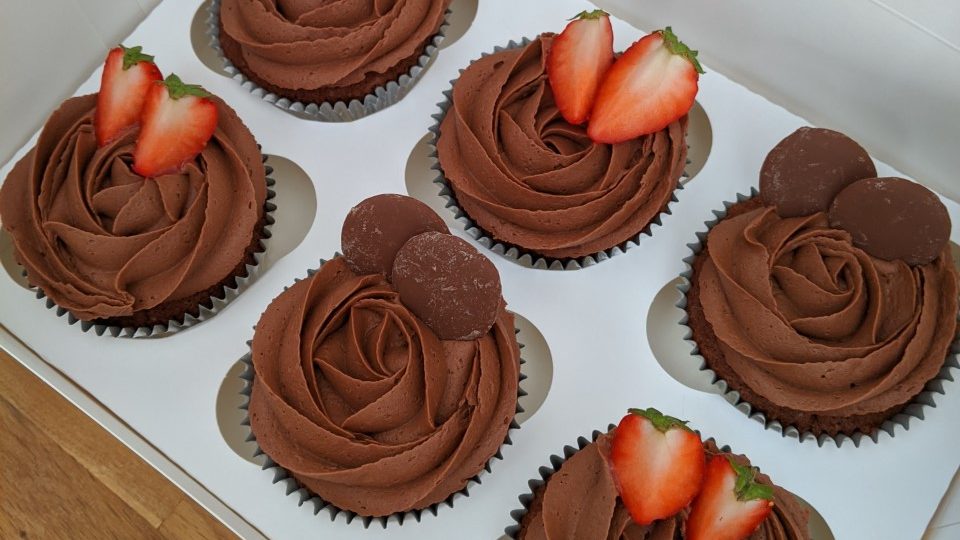 Pre-Mixed Cupcake Batter
Some stores may sell pre-mixed cupcake batter which you just need to add milk or water to. This is a safe option for cupcakes free from peanuts and tree-nut. Some brands even have an allergen safe logo, which may state that it is nut-free, dairy-free and gluten-free. It's also saving you a lot of time, as the cupcakes will be quick and easy to make.
Nut-Free Cupcake Recipe
Here we have an easy to follow vanilla cupcake recipe. This one is peanut and tree-nut free and safe for you to make. Unfortunately it's not gluten-free, but you can easily switch out the flour for gluten-free flour to suit your requirements.
125g unsalted butter (room temperature)
Start by preheating your oven to 310F (155C). You don't want your oven too hot, otherwise this will cause the cupcakes to rise quickly and risk an uneven bake.
Line your 12 cupcake cases into the tin.
In your stand mixer, beat together the butter and sugar until light and fluffy.
Add the rest of your ingredients, and then beat well for approximately 2 minutes until fully combined. The mixture should be a pale consistency, with the flour fully incorporated.
Spoon an even amount of batter into each cupcake case.
Bake the cupcakes for 18-20 minutes depending on the accuracy of your oven. Keep an eye on your bake, as you don't want them to brown at an uneven rate if part of your oven is hotter than the rest of it. Check your cupcakes at 18 minutes with a cake tester. If there is no residue on the tester, remove from the oven and leave to cool fully in the tin on a wire rack.
To make the cupcakes even better, you can add some nut-free chocolate chips or serve them with cream or buttercream piped on top. We enjoy making healthy versions of the vanilla cupcakes for breakfast with some blueberries inside.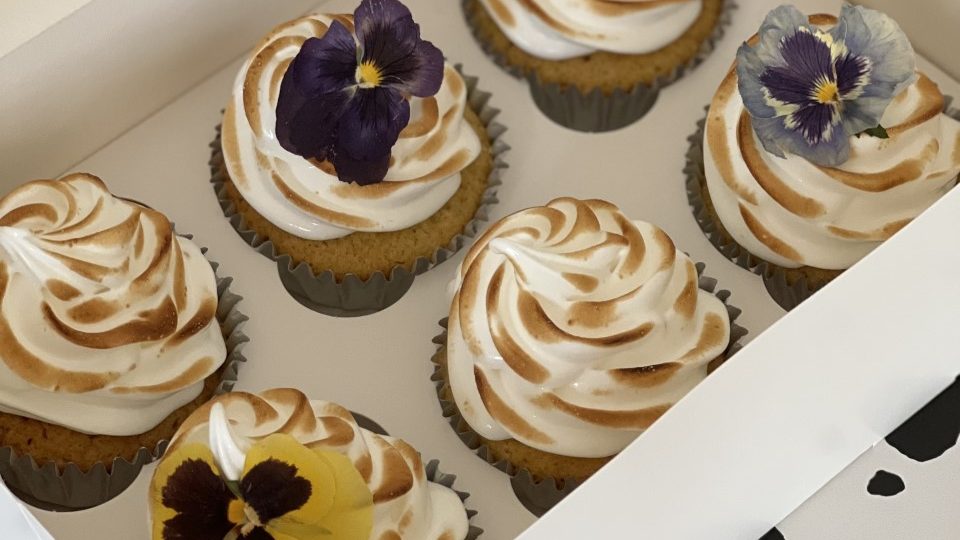 Nut-Free Bakery
We've had a quick look around and found a list of peanut and tree-nut free bakeries in America which you could take a look at. One of our favourites was visiting the Donut Pub in NYC. They are a completely peanut and tree-nut free facility. Take a look and see if you can find a local bakery near you to try their nut-free products.
A number of bakeries ship vanilla and chocolate cupcakes nationwide, which are peanut and tree-nut free. Baked Cravings offer a wide flavour range of cupcakes, brownies and cookies which can all be delivered directly to you.
Grocery Store
If you are lucky enough to have a "free-from" section in your local shop, it's worth checking there for nut-free cupcakes. They may have some nut-free chocolate which you can use in your own baking at home. Or even some pre-made nut-free cakes. Check the logo of products. Some brands are super helpful and clearly state an item is nut-free or gluten-free on the packaging.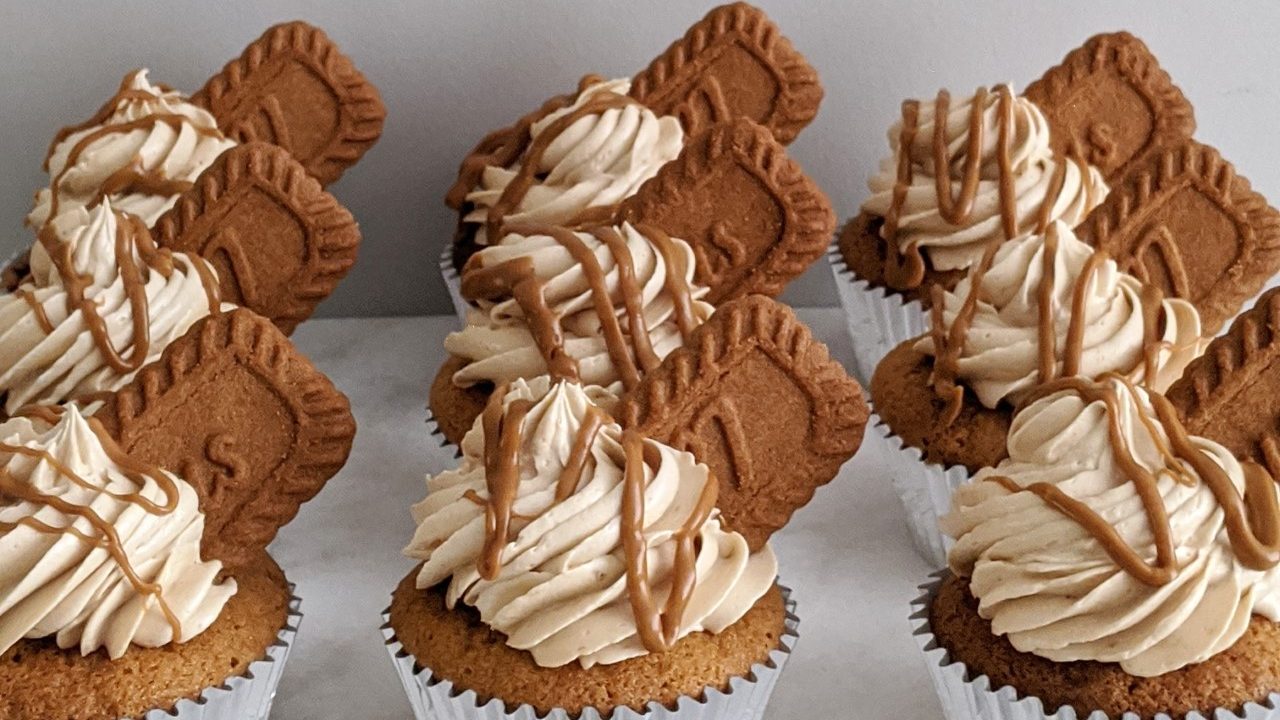 Allergy Advice
The main advice to follow for individuals with an allergy, is to always check labels of food products. When you're in the store, it's worth keeping in mind the safe products which you can trust. We check labels of our safe products regularly to make sure the manufacturing process hasn't changed. The change of process could affect the allergen status.
If you ever feel unsure about a product or uneasy about cupcakes in a bakery, then it's not worth risking. There are some amazing bakers who will ensure their food hygiene standards are excellent. But if there are nut products in the store then there is always the risk of cross contamination.
Making your own cupcakes at home is a safe way to ensure they are peanut and tree-nut free. Having an allergy shouldn't have to take over and consume your life. You may need to adapt your practices slightly to stay safe with food products. But there's no reason why you can't enjoy going to the bakery and eating cupcakes. Just make sure the bakery is allergy safe for you.