A KitchenAid stand mixer is a wonderful kitchen tool for so many purposes. This kitchen workhorse will reliably help you make batters, doughs, and even homemade sausages! These stand mixers are famously durable and churn out many pastas, cakes, and bread throughout their long lifespan.
After years of baking with various KitchenAid attachments, we generally use the paddle attachment when making cake batter, as it's strong enough to beat air into the butter, however sometimes with an oil-based cake the whisk attachment can work well if you don't need to go too fast.
There can be a learning curve for a KitchenAid stand mixer like any new kitchen tool. While the basics of the machine are easy to use, this small kitchen appliance comes with several standard and available attachments. Knowing how to distinguish them all will assist your baking process.
Each KitchenAid stand mixer attachment has its own distinct design for a specific purpose. Read on to learn more about each unique element, the proper uses for each attachment, and understand which KitchenAid attachment is for cake batter.
What is a Stand Mixer?
A stand mixer is a significant upgrade from previous handheld versions of stirring. First, we mixed our frostings and mashed potatoes by hand. The next evolution was electric hand mixers, which considerably increased the revolutions possible for stirring and cut preparation time.
A stand mixer features a strong, heavy base and two different ways to access the mixer's bowl. More affordable models feature a fixed neck with a pivoting head attached. These models are called tilt-head mixers and feature prominently on the countertops of most households. 
High capacity, professional KitchenAid stand mixers keep the neck static, but the bowl shifts up and down. This is called a bowl-lift category of stand mixer and comes with a much higher price tag than the tilt-head variety.
The base holds a steel bowl, with the stand mixer and attachments as a complete set. The steel bowl locks into place below the pivoting head. The end of the pivoting head has a simple pressure-locking mechanism to keep the different attachments, or beaters, in place.
Stand mixers are now-indispensable kitchen tools for even the occasional baker. They're so ubiquitous that Martha Stewart has crunched the numbers on each state's most popular stand mixer color. 
What Attachments Come with a KitchenAid Stand Mixer?
Like with a new car, KitchenAid stand mixers come with standard and available features. While the standard use of a stand mixer is well understood, you may be surprised to see how multi-functional your stand mixer can become.
Available attachments for the KitchenAid mixer can help you roll pasta dough, grind meat, and even make ice cream! Other attachments include a scale, food processor, juicer, and even a specialized ravioli maker.
The standard attachments of a KitchenAid stand mixer typically include the flat beater, wire whip, dough hook, and flex-edge beater. New owners must fully comprehend each attachment so you can execute your recipes. We will describe all of these attachments in detail below.
Flat Beater
The flat beater is a slim, inflexible beater with an interior structure that looks like a branching tree. Imagine taking the traditional, cylindrical beaters from your old hand mixer and flattening them out. That is what the flat beater attachment for the stand mixer looks like!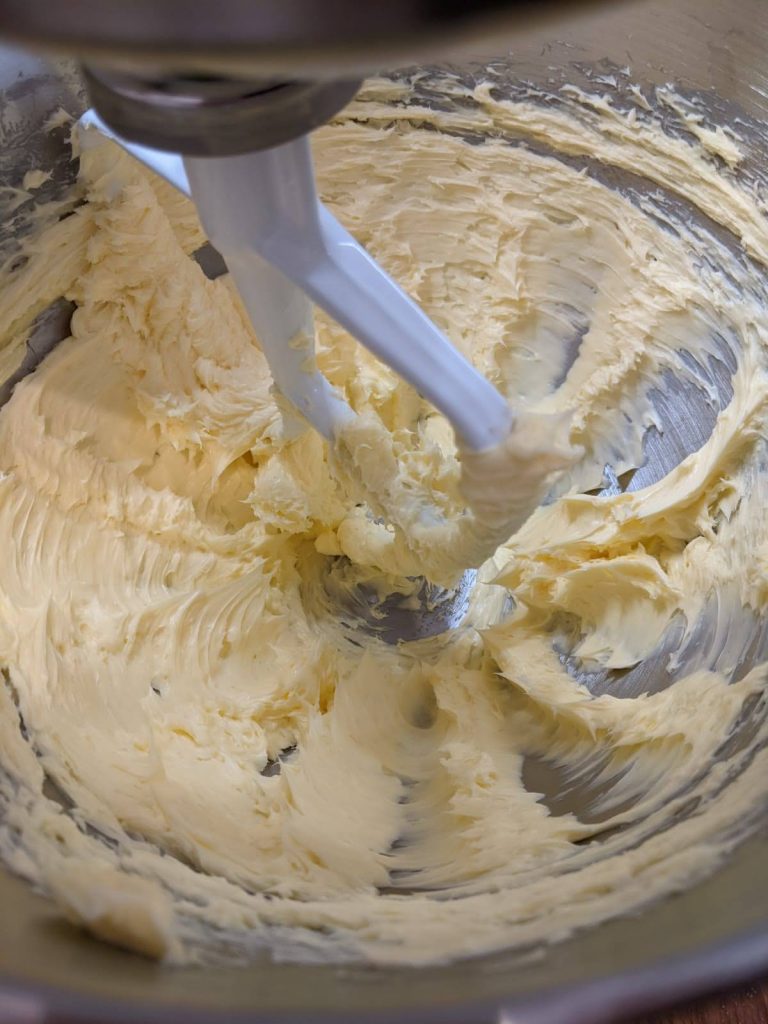 This attachment is a multi-purpose tool you will undoubtedly turn to again and again. The flat beater is the best choice for mixing cookies, frostings, and batters. The consistent mixing action and seemingly random bars ensure thorough mixing of all your ingredients.
Depending on the needs of your recipe, the flat beater can help you achieve any consistency for your batter. This attachment gently stirs or creams ingredients for cookies. Imagine the flat beater as the hand mixing capabilities of a bowl and spoon, which is much more powerful.
A lower speed helps you achieve a gentle folding of ingredients. If you use delicate ingredients or need to maintain an airy consistency, the stand mixer's flat beater is the best choice. For basic mixing or creaming of ingredients, use speeds six or lower for best results.
Wire Whip
When your recipe requires a lighter than air element, the wire whip is the tool for the job. Whipped creams, meringues, marshmallows, and other confections rely on the consistency and speed so easily achieved by a stand mixer.
The wire whip forms a large, circular head via thin metal cylinders attached to the base. This attachment is springy, and its primary purpose is to whip air into ingredients. Heavy ingredients are not recommended and will clump on the whip's strands or pool in the bottom of the bowl.
The wire whip, or wire whisk, should only be used for specific purposes like those listed above. The wire whisk looks similar to the only attachment available for traditional hand mixers. However, you should not use it that way! It is more closely related to a hand whisk.
Unlike the flat beater, the wire whip needs fast speeds to do its magic. Rely on the highest rates, around levels four to 10, for the airiest angel food cakes and fluffiest marshmallows.
Dough Hook
As the name suggests, this KitchenAid stand mixer attachment deftly kneads bread, pizza and pasta doughs, and other yeasted products. A stand mixer replaces the laborious process of hand kneading. The low speed of speed two is best for kneading, taking about five minutes.
Depending on your model of stand mixers, your dough hook may look slightly different. Stand mixers come with either a "C" dough hook or a "power-knead" spiral dough hook. This refers to the attachment's shape.
The C dough hook usually comes with tilt-head mixers, and the spiral hook is the standard dough attachment included with bowl-lift mixers.
Flex-Edge Beater
The flex-edge beater is your best friend if your frosting, cake, or dip recipe requires creaming butter and sugar together. This helpful attachment expertly blends these baking staples and scrapes the bowl as it goes. This saves you in clean-up time!
The flex-edge and flat beater are best used on the same speeds, low or medium settings of one to six. Slow and steady speeds promote superior creaming and avoid the mess caused by very rapid mixing.
Which KitchenAid Attachment for Cake Batter?
Most cakes you choose will experience perfect mixing if you use the flat beater attachment on your stand mixer. The flat beater was basically designed for this purpose! This attachment will eliminate air bubbles, mix every ingredient evenly, and deliver a velvety cake batter.
Some bakers will advocate for the wire whip attachment for cake batter. While it may resemble the attachment you remember from a hand mixer, it is lightweight and flexible like a handheld whisk instead. Unless you are making angel food cake, use the flat beater attachment for cakes.
Conclusion
The KitchenAid stand mixer is an exceptional kitchen tool with many possible uses. Two categories of stand mixer provide a significant difference: tilt-head or bowl-lift. A tilt-head mixer is more mainstream and affordable, while the bowl-lift variety is used for professional-level baking.
Your stand mixer will come with a typical array of standard attachments, like a wire whisk, flat beater, flex edge beater, and dough hook. Other attachments are available to make your KitchenAid amazingly multi-purpose.
To achieve the perfect cake batter, reach for the flat beater attachment. This beater delivers smooth, consistent cakes with perfectly incorporated ingredients.